O:TU Barrel Reserve Review by Sam Kim, Wine Orbit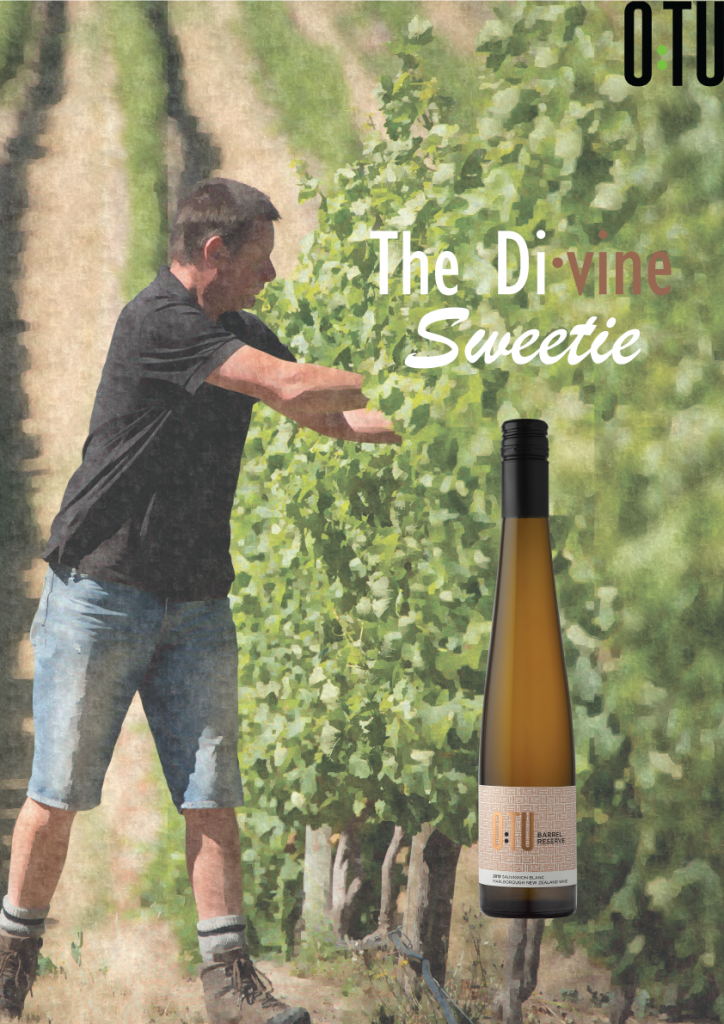 How Sam Kim of Wine orbit thinks about O:TU Barrel reserve sauvignon blanc 2013?
It's undeniable that some people simply have stronger sweet teeth than others. When it comes to wine, some people like dry white wines to pair with their main dish, but sometimes, a supreme dessert style Sauvignon Blanc can delight the taste bud better when you treat yourself with a poached pear or raspberry sorbet.
The idea is to make a divine sweet wine that elegantly represents the versatile character of Marlborough Sauvignon Blanc. Bottom line is the zest and freshness of acidity from Sauvignon Blanc cannot be overtaken by excessive sweetness, while structure and length of the wine shall make a mark on the palate. The season of 2013 provided an exclusive opportunity to make this happen. A cool and wet spring followed by a dry and warm summer developed perfectly intense fruit, and just towards the end of the summer season, rain set in, resulting in perfectly botrytis infected fruits.
50% botrytis fruit, aged in barrel for 6 months, O:TU Marlborough Sauvignon Blanc Barrel Reserve 2013 was "was made only under the conditions that we had in 2013 and we weren´t able to repeat it in the following years." Jan Kux, O:TU Winemaker.
"An elegantly sweet wine, the lifted bouquet shows apricot, mango, citrus and herbaceous characters with subtle infusion of nutty complexity. The palate is succulent and expressive with gentle sweetness, backed by refreshing acidity, leading to a lingering juicy finish. The wine offers fruit power and intensity as well as weight and structure, making it a lovely partner to mildly sweet desserts. At its best: now to 2017. ", Sam Kim, Wine Orbit (April, 2016)