Our OTU Wine Estate is made up of a unique, wild sea-swept terroir set at the edge of the Southern Ocean –  where the ancient Otuwhero River runs through the lower valleys of Marlborough New Zealand.
Our OTU Estate is located directly south of Marlborough's Wairau Valley, in the Awatere Valley; the coolest and driest of Marlborough's three sub-regions. Situated right at the edge of the ocean where exposed cliffs and untamed coastline meets our OTU Estate vineyard blocks, the growing season this far south in Marlborough is longer, with high sunshine hours and ripening is extended –  allowing for a perfect balance of intense flavour, delicious acidity and ideal ripeness at harvest.
Planting commenced in the year 2000 for the six vineyard blocks that currently total 330ha in the OTU Vineyard Estate, set alongside the ancient Otuwhero River.
Each block possesses clear defining flavour characteristics from the rolling, sea swept and highly terraced terrain. Otuwhero Top Block, Donaldson Block, Otuwhero Middle Block and Otuwhero Flats are exposed to the wild ocean winds and warmer moderating sea breezes, positioned on steep terracing to maximise sun exposure. Our Otuwhero Hammond and Dysart Blocks are tucked further inland surrounded by snowy mountain peaks creating a uniquely rich soil environment from mountain range to ancient river bed. Within the OTU estate, 160ha is fully planted, predominantly with Sauvignon Blanc and Pinot Noir, with the balance to be developed over the coming years.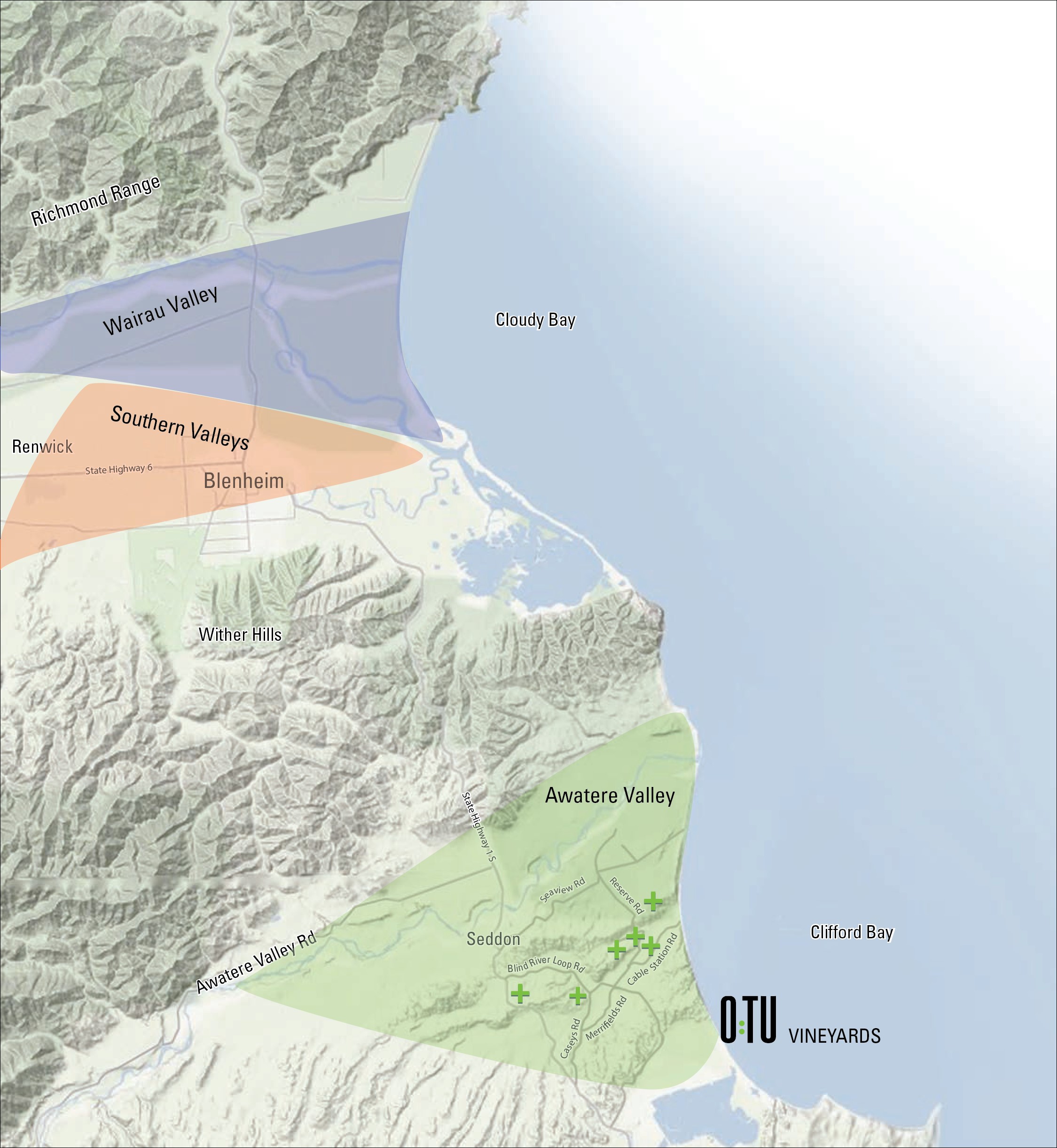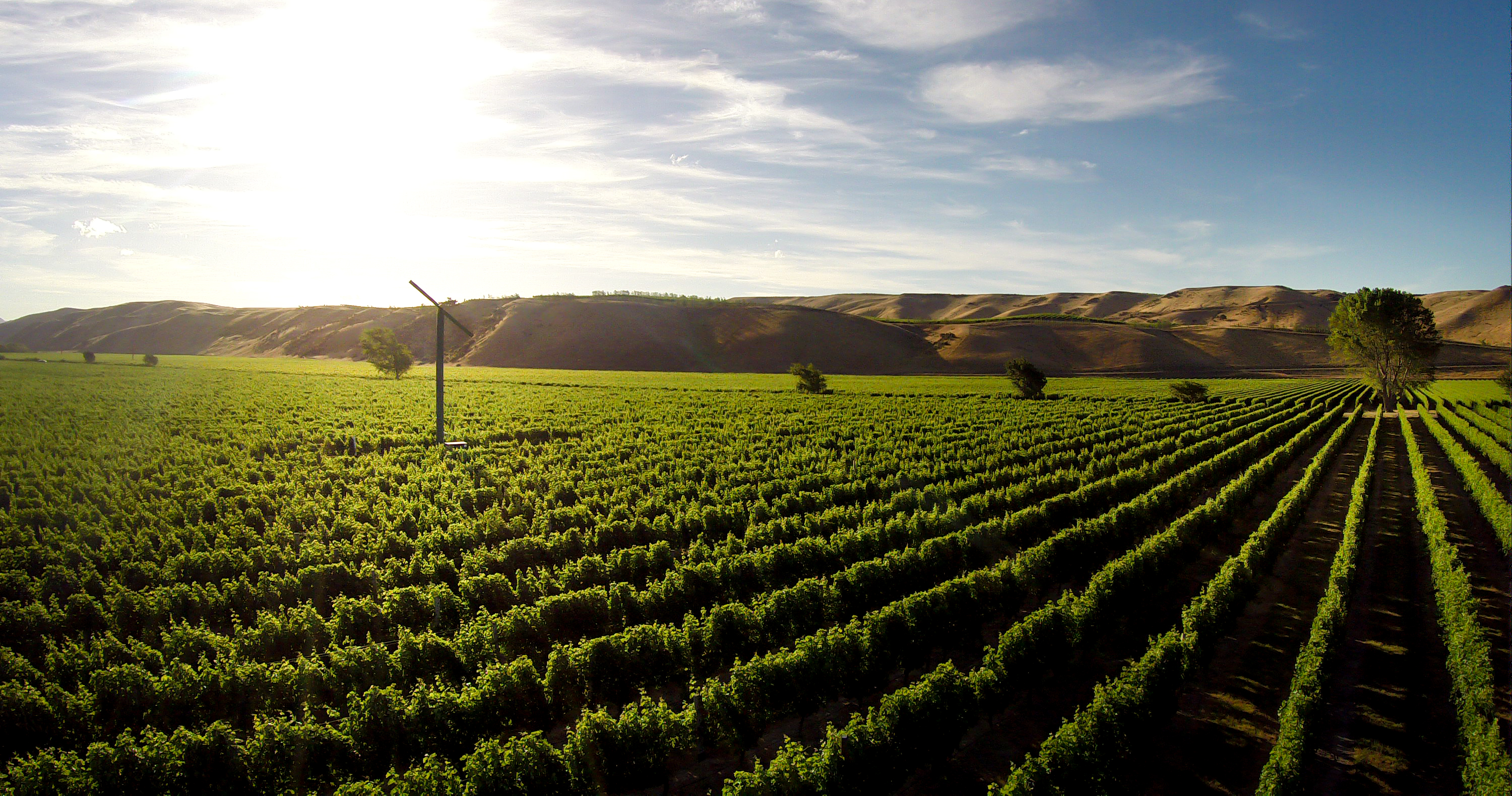 From several vantage points from within our estate, the great mountain itself, Tapuae-o-Uenuku, can be seen, while in the opposite direction the expansive, wild Pacific Ocean fringes the very edge of our Otuwhero Vineyard blocks.
The ancient Otuwhero River, gives our wine its name, and is fed by melting snows from surrounding mountain peaks. This provides our estate with seams of rich alluvial gravels that rise through our silt and clay soils – delivering bold minerality, intensity and ripe opulence to our wines.